EMD Unveils AVaStar at HITEC
Designed to complement the services delivered by outsourced third - party providers, AVaStar enhances and improves self - managed AV processes and makes the IT department profitable again
Visit Booth #1019 at HITEC, June 18 to 21 , at the George R. Brown Convention Center in Houston
[ HOUSTON — JUNE 1 9 , 2018 ] — Today at HITEC, EMD is introducing a new solution for venue operators that will make the self - managing of AV Technologies an asset, rather than a liability. Called AVaStar, the patent - pending solution is designed for in-house hotel staff who find thems elves tasked with managing event technology process es and coordinating equipment rental, set up and servicing, even when it may not be their primary job responsibility. AVaStar is the ideal solution for franchisees, independent hoteliers and management companies who want to maintain control over their AV operation and retain 100% of AV revenues .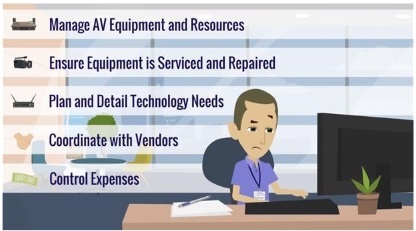 "AVaStar is a single, dedicated platform for conducting all AV Technology activities , including planning and providing audiovisual services, managing meeting needs, scheduling resources, and tracking financial performance," said Jeff Loether, EMD President. "It ensures that equipment and services are delivered and meeting customer expectations by guiding the sales and planning procedures and supporting the operational staff with step - by - step processes. When it comes to service and maintenance, AVaStar ticketing system and maintenance schedule reduces downtime and ensures that everything works. Until now, with the launch of AVaStar, no tool existed that provided this level of comprehensive self - managed AV service ."
AV SaaS Strategy
The Software - as - a - Service (SaaS) model is flourishing in hospitality. Historically, the legacy model was for the building owner to purchase equipment, have it installed, and operate and maintain the systems themselves. As out - sourcing resources for IT systems became more popular, the idea of bundling equipment a long with the services created this "SaaS" model.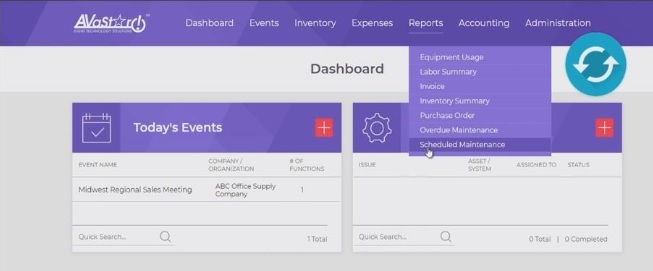 The AVaStar SaaS will facilitate the following
Consultative Selling
Resource Scheduling
Inventory Management
Preventive Maintenance & Troubleshooting
Management and Operational Reports
Vendor Management
Revenue and Cost Accounting
"Outsourcing to a third - party AV services provider is a nice perk if you operate a large hotel with multiple venues that contribute a significant revenue stream," said Eric Bracht, AVaStar Managing Director. "But it's the exception, rather than the rule for smaller hotels. Many properties go it alone ... but with AVaStar, they will never be alone. We packed AVaStar with step - by - step instructions to make even the most novice staff person an AV technology expert.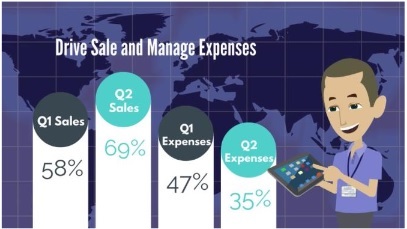 "Hoteliers can easily manage outsourced service providers and cross rental equipment vendors with just a few clicks ," Bracht said. "If driving sales and managing expenses is a concern, AVaStar contains an accounting system that tracks costs and revenues. AVaStar even supports non - technical users with step - by - step setup and troubleshooting procedures . And, the AVaStar mobile app makes last - minute changes and approvals easy from anywhere on property. If additional assistance is needed, help is just a phone call away."
Managing a hotel's AV department with AVaStar means :
Ensuring equipment and resources are where they are needed, when they are needed
Aiding sales and planning process with prompts and guides
Managing all portable and installed inventory with one system
Reducing equipment down-time due to service and repairs
Placing operational and financial information at your fingertips
Managing revenue and expenses
Optimizing return on investment
Increasing staff productivity
Extending the power of existing property systems, such as Sales & Catering, through AVaStar APIs
AVaStar Academy to Provide Ongoing Education
The AV industry trade associations do not support end users since they do not want to tamper with the relationships between their paying members (equipment manufacturers and dealers) and the members' customers (end users). There are no tech school courses being taught on how to setup, run, or manage AV systems or departments. The only way to learn is to work in an AV rental company or facility's AV department. Herein lies the opportunity to make a difference
In addition to launching AVaStar, EMD is developing AVaStar Academy offering basic and advanced AV services and SaaS training. Through this program, hoteliers self - managing their AV departments can receive:
On-demand training courses (basic and advanced)
Event-technology sales training
Access to a Q&A forum with a Searchable FAQ database
Meetings industry educational resources
Access to channels for subject matter experts
"As someone who has worked in the event technology field for nearly 40 years (from concept through design, to construction, commissioning, and operations), I have spent my career helping hoteliers and conference center operators to better manage t heir AV technologies," Loether said. " Because the revenue stream is not significant enough to attract an outside technology company, many hoteliers try their best to manage AV themselves, but they often fail. One of the reasons for this is because they rely on staff to sell and support these AV services without access to any formal training program . And today, with the quality, cost and reliability of technology equipment being excellent there's no reason the hotel staff cannot provide basic AV services using quality, built - in systems. It's time to stop the madness and embrace AVaStar. It provides even the smallest hotel operator with an AV services business model, ongoing training and education, and a new revenue stream that will drive profitability, increase loyalty and create better meetings. "
To experience AVaStar, stop by Booth #1019 at HITEC Houston, or visit www.avastar.io.
---
‹ Back